Whether you own a boat or work in the marine industry, one of the most important things you should consider is marine foam – how it works, types of foam available, and the materials used to create it. Boating foam has a variety of applications and uses, creating high demand for proper materials. FSI are experts in marine foam supplies and we're covering some need-to-know information on flotation devices and other marine foam products.
Marine flotation foam is a specialized type of foam that, you guessed it, is widely used for flotation. Requirements for proper marine foam usage means it has to be hydrophobic or water-repellent. Without this component, foam used in the boating industry would not be able to float properly. Understanding the mechanics of high quality boating foam is important. If your marine foam is capable of absorbing water, this roughly translates to sinking, mold, or mildew growth – not the best idea.
In this post, we'll discuss the specific type of foam that is ideal for flotation devices and marine applications, as well as buoyancy levels, polyurethane benefits, and where you can find high-quality, sustainable marine flotation foam for your next application.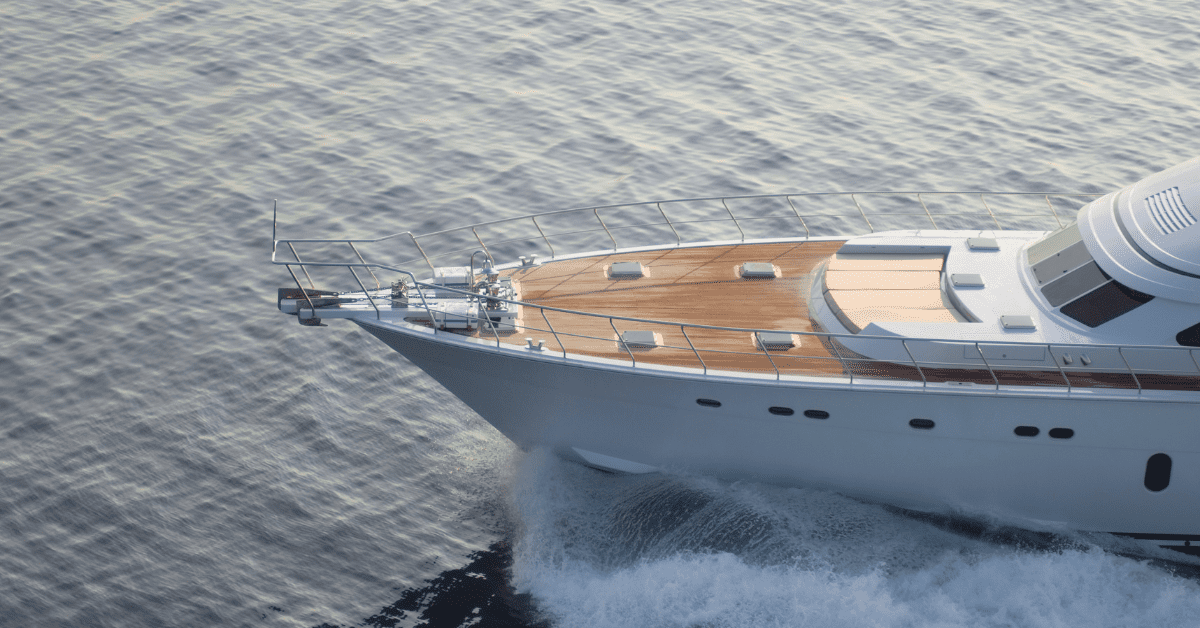 What type of foam is ideal for flotation?
Marine foam is used for a variety of applications within the industry. You'll see marine flotation foam used for engine insulation, deck seating, channel marker buoys, built-in coolers, cushions and interior products, plus much more! To combat the continued intersection with water, marine foam has to be made of different materials than say, construction foam.
When choosing a type of marine flotation foam, you'll want material that provides excellent energy absorption, is tear-resistant, and offers low fatigue loss in order to be both comfortable and long-lasting.
Ultimately, when it comes to types of marine flotation foam, these are the three top choices to choose from.
Marine Flotation Foam
When looking for a type of flotation foam, you'll want to find one that's specifically made for marine applications, which is why marine flotation foam – as its name suggests – is the perfect option.
Specialized types of polyurethane foams like marine flotation foam should meet or exceed the U.S. Coast Guard requirements for flotation materials that are specified in 33 CFR §183.114.
For this, we recommend our Ecomarine®, Spritzer™ Marine, and Kit Foam which is designed to be durable and adhesive to substrates. Use this type of versatile foam for applications, including flotation devices, live wells, stringers or hulls for boats under 20', and more!
Flexible Foam
For applications where you'll need supreme energy absorption, low fatigue loss, and tear-resistance, flexible foam systems are what you'll want to go for.
At FSI, our Ecoflex® and Genflex™ flexible foam systems come in a wide variety of densities (for example, 2.5 – 8 pcf) and provide additional passenger comfort and longevity.
Flexible foam systems are a proven solution for interior maritime applications such as cushions, steering wheels, dashboards, and boat seating.
Integral skin foam
For more customized applications that need to be altered for density, skin thickness, or hardness, the Ecoflex® integral skin foam is your best bet. Steering wheels, consoles, and other components require different strengths and levels of protection, which is why having a marine foam that can be altered is perfect.
If you're looking for a more decorative surface finish, the multiple color options and UV stabilizers that come from the Ecoflex® integral skin foam is a great option and can provide a unique finish and quality fit.
Is there an ideal type of foam for marine flotation applications?
Polyurethane Foam is created by dissolving gas under high pressure into a polymer while it is in a liquid state, causing the formation of thousands of tiny bubbles, or cells, in the polymer. Each foam has a distinct structure and permeability and performs differently depending on the application.
Closed-cell foam has a higher compressive strength and dimensional stability than open-cell foam, which means it acts as a better insulator while also being more resistant to water and air leakages. Because of this, it is far more suited for marine applications, particularly floatation.
What type of Foam is the most buoyant?
When it comes to the various foam types for flotation, you'll want a material that has a high-buoyancy level – meaning the foam or object it is used to create is lighter than the material beneath it (water), and it will float.
While high-buoyancy foam should be something you look for, not all high-buoyancy foam is made the same. The perfect high-buoyancy foam should also be durable, resistant to mold and mildew, and water resistant.
To achieve this, closed-cell spray foam is the optimal choice as it has a higher compressive strength, acting as a superior insulator to prevent against water or air leakages.
Trust FSI for all your Marine Application needs
For over 50 years, the specialized marine flotation foam designed by FSI has served marine, and boating manufacturers, repair services, and hobbyists in a multitude of end uses.
At FSI, not only do we promise only the best foam supplies for a multitude of industries, but our products are guaranteed to comply with all current regulations pertaining to foam blowing agents for an even better, more sustainable solution to maritime application needs.
For questions about our foam products or to speak to a representative, please contact us today!
Let's take
the next step
and work
together